Description
With 24 quite detailed, highly patterned pages (one sided); allowing for you to colour any which way you choose. From creating vibrant artworks with masses of mixed colours, to a more calming effect with toning colours. Whether you choose marker pens (oh, there are soooo many!), or more sedate coloured pencils, it's up to you as either lend themselves to the designs.
120gsm paper quality – excellent for colouring with markers or colouring pencils.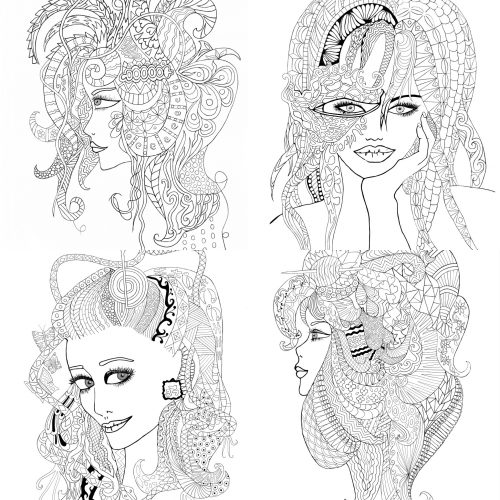 Just £5.00 for a perfect bound copy of 'Big Hair Art'
Plus £1.50 postage & packaging
Double the thickness (120gsm) paper stock pages.